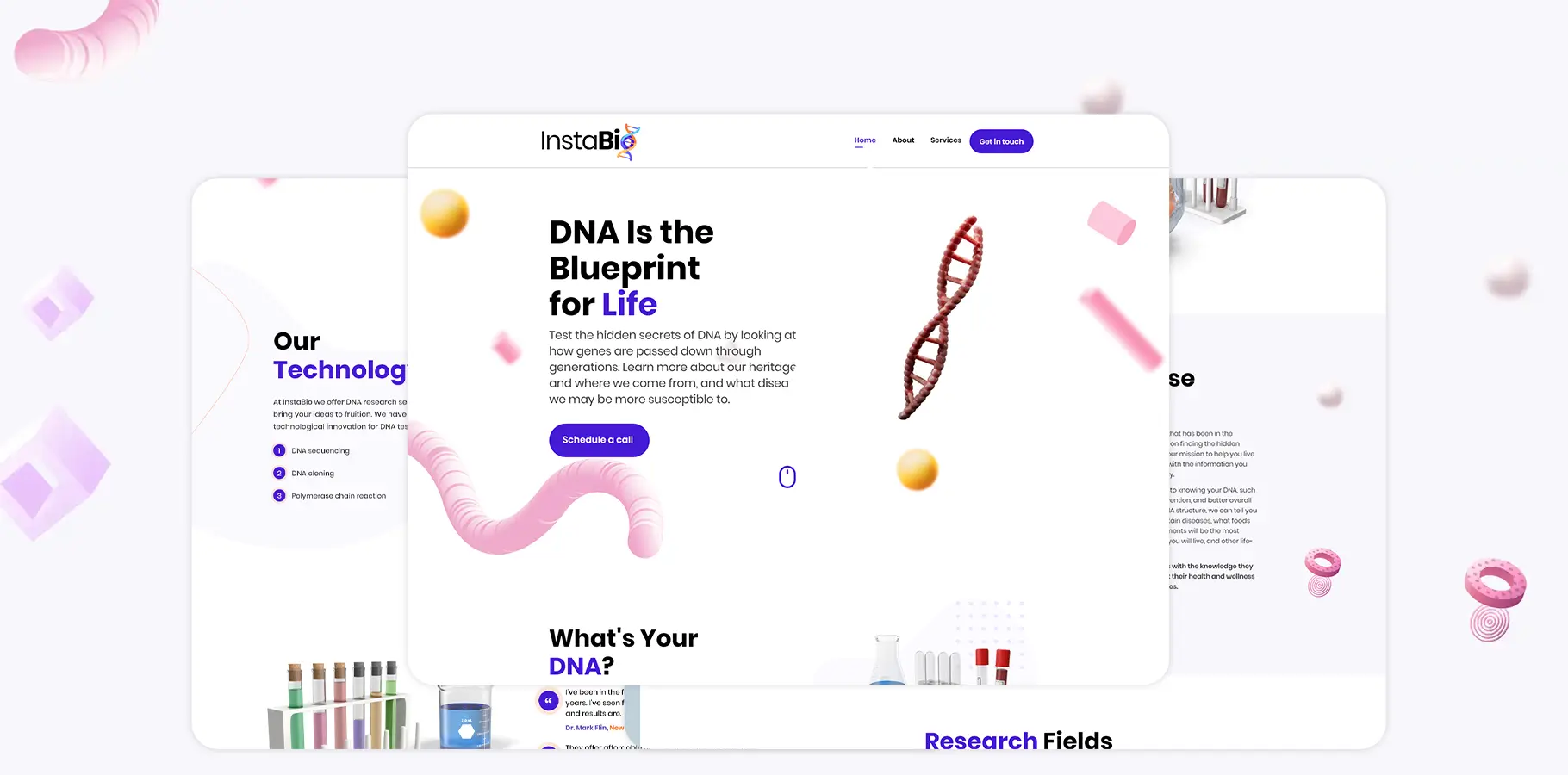 Build, streamline and evolve together with solution
Instabio Lab is a cutting-edge research facility that specializes in biotechnology and bioengineering. Their website logo, designed by Guaranteed Design, reflects their innovative and dynamic vision. The logo features a stylized DNA helix in blue and orange, symbolizing the integration of science and creativity.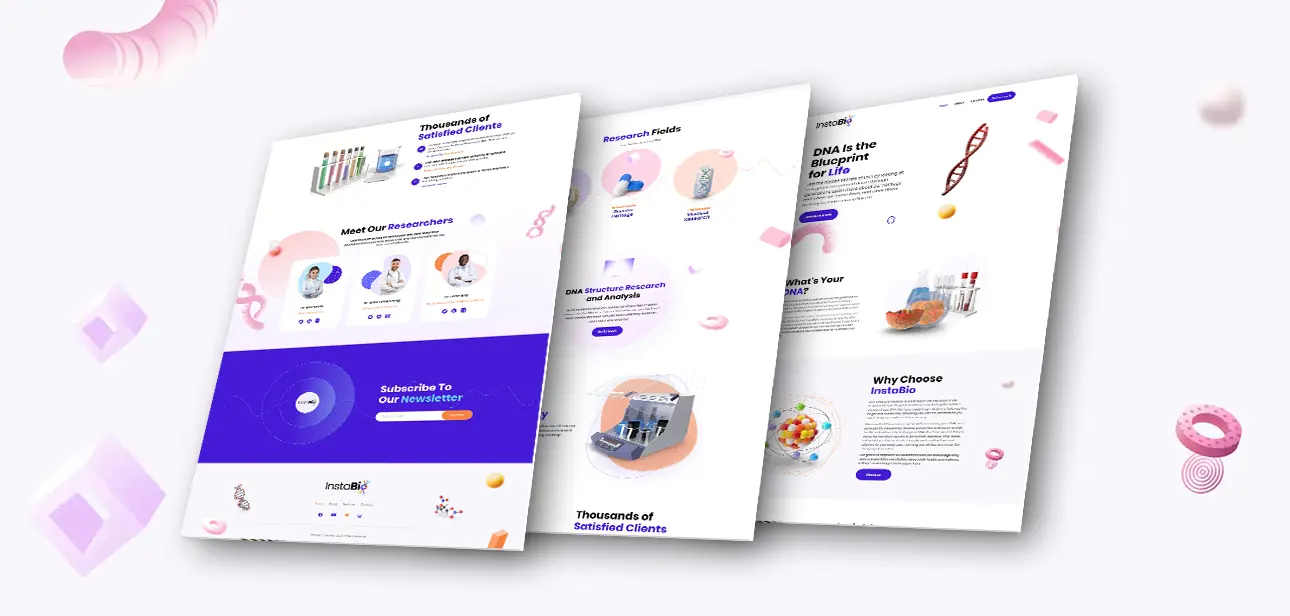 Visual and Typography hierarchy
The font is bold and modern, conveying a sense of confidence and professionalism. The visual and typography hierarchy of the logo draws attention to the name of the lab and its tagline: "Inspiring life through science". Guaranteed Design is proud to collaborate with Instabio Lab and create a logo that represents their identity and mission.